Meet the Frenchwoods Staff

We travel across the country and around the world in search of the finest staff available. Each counselor is personally interviewed and a background check is conducted. Most of our key staff have been with French Woods for over ten years and are well qualified in their specialty and in camping.

Owner Ron Schaefer has spent his entire life in camping and is responsible for the development of French Woods' unique individualized program over the past thirty two years. He has a background as a music teacher for the New York City public schools and currently teaches musical theater at the New World School of the Arts in Miami, FL.

Isaac Baumfeld, Director, was a guidance counselor in the New York City school system. He worked with both at risk students as well as honors students throughout his career. Isaac has developed programs in mediation and negotiation and trained Principals, Assistant Principals as well as students in these skills. He has been active as a coach in high school basketball and baseball during his tenure with the New York City Department of Education. Isaac has been involved with French Woods for twenty-five years.

Michael Knauf has many years of experience in the visual and technical arts, both as an artist and as an instructor. He is running the Video, Computer, and Visual Arts departments. During the winter months, Michael is responsible for our website and marketing efforts.

Brian Worsdale, Artistic Director and Conductor Brian Worsdale has been on the faculty of French Woods since 1994. During the summer months, Brian leads the symphony orchestra, numerous musical productions while overseeing one of the largest comprehensive music programs in the country. Educated at The Manhattan School of Music and St John's University (B.S. , Ch. Ed.) Brian studied conducting with Jonathan Strasser and trombone with David Finlayson. He has continued his conducting studies with Anthony Maiello of George Mason University. As an educator he taught in public and private schools in NYC and maintains an active schedule as a conductor and clinician for District, County and State Festivals as well as abroad.

Devan Hibbard graduated from the University of North Carolina School of the Arts with a B.F.A. in Technical Theatre. Since then she has been living and working in New York City. She is the Resident Stage Manager and Board Member for Ground UP Productions. With Ground UP she has stage managed Proof, Pump Boys & Dinettes, Lobby Hero, Hot Damn Holiday, Burn This, The People vs. Mona, The Baby With The Bathwater and The Optimist (Dir. Jace Alexander). She is also the Production Manager and Board Member for 9Thirty Theatre Company. Other NY credits include: Kaboom! (NY Fringe Festival; Dir. BT McNicholl), Kiki Baby (Primary Stages; Dir. Lonny Price), Me, My Guitar & Don Henley (Crooked Neck Productions; Dir. Peter Page), The Secret of Mme Bonnard's Bath (NY Playwights Lab; Dir Israel Horovitz)) Macbeth, Three Musketeers & The Lottery (The Acting Company). She is actively pursing her M.F.A. for Theatre Education at The City College of New York.
---
French Woods Festival of the Performing Arts

Follow Us On Twitter

---
Try French Woods for a weekend

Or a Week

Or for teens, try our Sister Program
for Two Weeks: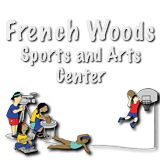 The French Woods Sports and Arts Center offers 2 week individual choice programs for teens in sports, arts and technology
---


French Woods has a blog! For information on summer camp and French Woods
---
French Woods also has a sports intensive sister camp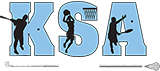 Kutsher's Sports Academy offers an individual choice sports program with a long history of excellence